Set up & design Blogs and Showcases with complete control. Use the Muse tools you love.
Update your content using the intuitive Publiz interface.
The
Content Management

System
for
Adobe Muse

Websites
Login
Get Started
Drag & Drop, Design, Go Live
It's that simple - and that enjoyable.
Drag the Publiz Blog or Showcase widget from your library onto a Muse page. Resize it how you wish. Design it as you wish. Use the option panel you know from Muse to completely customize your blog or showcase. With the Muse tools you use every day to design and style. Drop and drag pictures and text. Done? Launch it live. There - that took faster than you expected, didn't it?
Give your clients a
Beautiful blog and showcase they can swiftly update.
Manage it with a powerful, intuitive platform.
Update in minutes. Use a sleek, clean interface that's a pleasure to work in.
Train your clients into Publiz in 3 to 5 minutes. It's that simple.
Epic Simplicity.
It's a joy to manage content within the Publiz manager. Ease inspired. Simplicity driven. It's simple as pie to publish.
No more confused clients. No more complicated interfaces. Publiz gives you the freedom to design content without any limits and manage it with ease. Simple and intuitive. Blogs and showcases are a breeze to manage now.
e.g. Amazing wonders of the world
To create a slug from the blog title, leave the custom slug field empty.
Add multiple tags by pressing enter after each tag.
If the selected date is not current, the post will be scheduled to publish on the upcoming date.

Speedy Learning Curve
Your time is precious and your schedule is full. That's why we've created a ludicrously simple navigation process. You'll instantly be familiar with your design platform. And your clients? They'll get the hang of it. In minutes.

Effortless Control
Create unique design easily and quickly. With no compromise on web-friendly pages or client navigation. No cookie cutter templates or bulky interfaces. Complete control over your design choices.
Remarkably Convenient
There's absolutely nothing you need to install. And you'll never encounter code. Publiz is an all-inclusive system, fully hosted on Amazon Servers. It automatically self updates for you.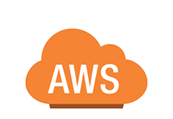 SEO Friendly
All your content is fast-loading, crawl-enabled by SEO engines, and optimized for high SEO rankings. Publiz automatically generates unique URLs, and you can customize as you wish.

Fast Loading Pages
Using advanced Ajax- powered technology, Publiz works on every host and every site. Your data transfers directly onto existing web pages. With no need to reload when updating. Fast-loading and convenient.
Secured With Confidence
All of Publiz's software is SSL secured. The highest levels of security do their job guarding your data. Every piece of information will always remain private and secure.


View All Features
Get Started for FREE
You'll be set up in minutes. No Credit Card Required